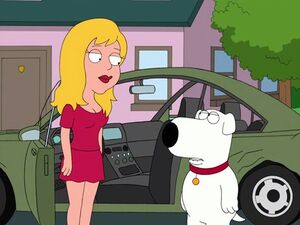 Aimee Garcia (born November 28, 1978) is an American actress, best known for her role as Veronica Palmero on the final season of the sitcom George Lopez. She also played EMT Helicopter Pilot Marisa Benez on NBC's Trauma.
She voiced Nicole in "Brian's Got a Brand New Bag".
External Links
Ad blocker interference detected!
Wikia is a free-to-use site that makes money from advertising. We have a modified experience for viewers using ad blockers

Wikia is not accessible if you've made further modifications. Remove the custom ad blocker rule(s) and the page will load as expected.