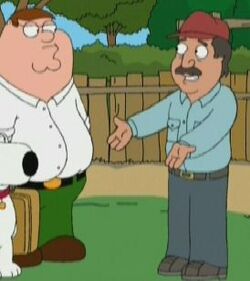 Alex Fernandez (born July 22, 1967) is an American actor known primarily for his roles in Commander in Chief, Without a Trace,House, Prison Break, CSI: Miami, Cold Case, The West Wing and The Shield. He is also noted for his voiceover work including Final Fantasy X, Dead Rising, and Crash Twinsanity.
Alex provides the voice of several Mexicans in "Padre de Familia", including Gerardo.
Ad blocker interference detected!
Wikia is a free-to-use site that makes money from advertising. We have a modified experience for viewers using ad blockers

Wikia is not accessible if you've made further modifications. Remove the custom ad blocker rule(s) and the page will load as expected.