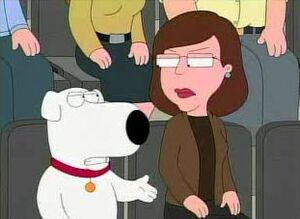 Allison Brooks Janney (born November 19, 1959) is an American actress, known for her role as C. J. Cregg on the television series The West Wing.
She provides assorted voices for Family Guy, including the editor for Teen People in "Dial Meg for Murder" and Crystal Quagmire in "Quagmire's Mom".
She also has a giraffe named after her in "Barely Legal".