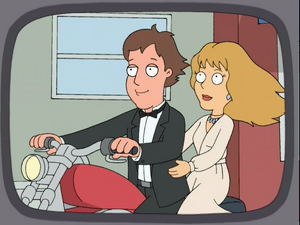 Andrew Thomas McCarthy (born November 29, 1962) is an American actor. He is best known for his roles in the 1980s films St. Elmo's Fire, Mannequin, Weekend at Bernie's, Pretty in Pink, and Less Than Zero, and more recently for his role in the television shows Lipstick Jungle and Royal Pains.
In "Mother Tucker", he appeared briefly in his role as Jonathan Switcher in Mannequin.
He is on the list of people Peter Griffin hates in "420".
Ad blocker interference detected!
Wikia is a free-to-use site that makes money from advertising. We have a modified experience for viewers using ad blockers

Wikia is not accessible if you've made further modifications. Remove the custom ad blocker rule(s) and the page will load as expected.