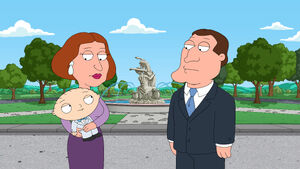 Anna Jane Casey (born 15 February, 1972) is an English actress, known for her work in Beyond the Sea, Joseph and the Amazing Technicolour Dreamcoat and EastEnders.
Ana provides the voice of Stewie's British mother in "Chap Stewie".
Ad blocker interference detected!
Wikia is a free-to-use site that makes money from advertising. We have a modified experience for viewers using ad blockers

Wikia is not accessible if you've made further modifications. Remove the custom ad blocker rule(s) and the page will load as expected.