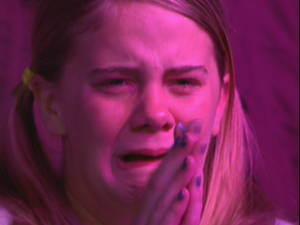 Ashley Ferl is a girl who become known for crying during Sanjaya Malakar's and other contestants' performances on the Top 11 episode of American Idol season 6.
In "It Takes a Village Idiot, and I Married One", she appears in live action crying, using her Idol clip, for Lois Griffin, who just won Quahog, Rhode Island's mayoral election.
Ad blocker interference detected!
Wikia is a free-to-use site that makes money from advertising. We have a modified experience for viewers using ad blockers

Wikia is not accessible if you've made further modifications. Remove the custom ad blocker rule(s) and the page will load as expected.