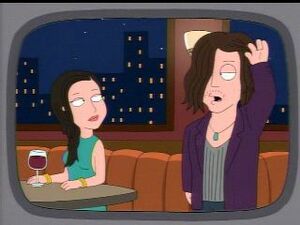 Audrina Cathleen Patridge (born May 9, 1985) is an American television personality and actress, best known as one of the original primary cast members on the MTV reality show, The Hills. Patridge will be appearing as the lead in her own reality series The Audrina Show which premiered in 2011.
She appears as herself in "We Love You, Conrad", in animated form and live-action.
Ad blocker interference detected!
Wikia is a free-to-use site that makes money from advertising. We have a modified experience for viewers using ad blockers

Wikia is not accessible if you've made further modifications. Remove the custom ad blocker rule(s) and the page will load as expected.