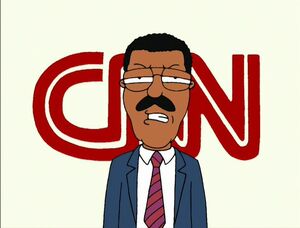 Bernard Shaw (born May 22, 1940) is an American journalist and former news anchor for CNN from 1980 until his retirement in March 2001.
Shaw reports for CNN at Spring Break in "A Fish out of Water". After giving the news in a serious tone, he tears off his suit to join the revelers on the beach.
He is voiced by Phil LaMarr.