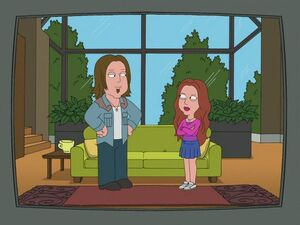 Billy Ray Cyrus (born August 25, 1961) is a Grammy Award-nominated American country music singer, songwriter and actor, best known for his #1 single "Achy Breaky Heart". Since early 2006, he has co-starred in the Disney Channel series Hannah Montana with his daughter Miley Cyrus. He was also a contestant on the American version of Dancing with the Stars.
Cyrus appears in "Hannah Banana" with daughter Miley Cyrus on their show. He is intrigued when Miley angrily tells him he's not Hannah's dad, prompting him to ask her to put the wig on.
He is voiced by Seth MacFarlane.