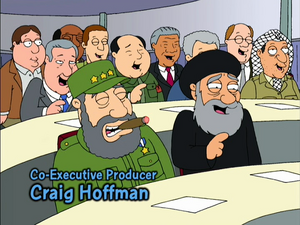 Boris Nikolayevich Yeltsin (1 February 1931 – 23 April 2007) was the first President of the Russian Federation, serving from 1991 to 1999.
Yeltsin appears in "He's Too Sexy for His Fat" in Stewie's dream of demanding the United Nations surrender to him, only to dream that he is naked in his dream.
Ad blocker interference detected!
Wikia is a free-to-use site that makes money from advertising. We have a modified experience for viewers using ad blockers

Wikia is not accessible if you've made further modifications. Remove the custom ad blocker rule(s) and the page will load as expected.