This is the second appearance of Dylan Flannigan.
Chris does not appear in this episode. However, he is mentioned by Dylan.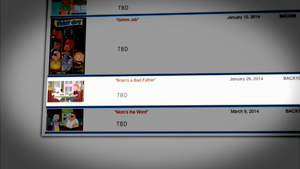 This marks the second appearance of Stewie's alter ego Zac Sawyer, after "McStroke".
Zac marches out of the studio to "Here I Go Again" by Whitesnake.
Jim Breuer reprises his role as Joe Pesci as he was most known for impersonating him on Saturday Night Live.
The "Brian Griffin: In Memoriam" feature in the Family Guy Season 12 DVD sets mentions this episode as a significant dropping of the ball in selling the point that Brian had died.