X: Portrait of a Y is a fairly common title form. However, given Brian's travails in this episode, the story is similar to the 70s TV movies Sarah T. - Portrait of a Teenage Alcoholic and/or Dawn: Portrait of a Teenage Runaway.
This episode introduces Stewie's teddy bear Rupert and Tom Tucker's upside-down-faced son, Jake Tucker.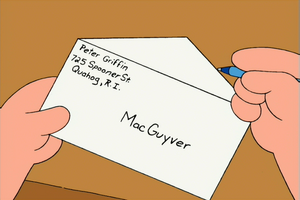 Ad blocker interference detected!
Wikia is a free-to-use site that makes money from advertising. We have a modified experience for viewers using ad blockers

Wikia is not accessible if you've made further modifications. Remove the custom ad blocker rule(s) and the page will load as expected.