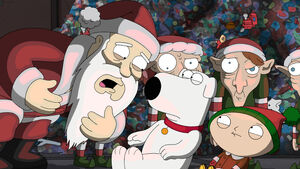 Bruce Travis McGill (born July 11, 1950) is an American actor who has an extensive list of credits in film and television. He is perhaps best known for his role as Jack Dalton on the television series MacGyver and as D-Day in National Lampoon's Animal House.
McGill provides assorted voices including Santa Claus in "Road to the North Pole", and John Williams in It's A Trap!.
Ad blocker interference detected!
Wikia is a free-to-use site that makes money from advertising. We have a modified experience for viewers using ad blockers

Wikia is not accessible if you've made further modifications. Remove the custom ad blocker rule(s) and the page will load as expected.