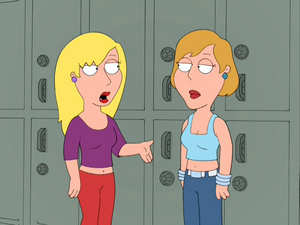 Camille Guaty is an American film and television actress. In 2005, Guaty had a recurring role as Maricruz Delgado, the girlfriend of Fernando Sucre, in FOX's Prison Break.
She is the voice of Connie DiMico's friend, Gina. She also voiced the Puerto Rican girl that Glenn Quagmire was dating in "The Man with Two Brians".
Ad blocker interference detected!
Wikia is a free-to-use site that makes money from advertising. We have a modified experience for viewers using ad blockers

Wikia is not accessible if you've made further modifications. Remove the custom ad blocker rule(s) and the page will load as expected.