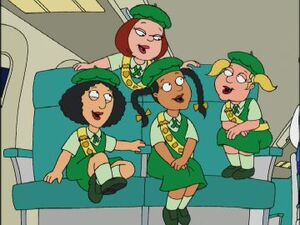 Cara Newman Ruyle is an American actress known for her work on The Fairly OddParents, The Jimmy Timmy Power Hour and Danny Phantom.
Cara is credited as "girl scout" in "Death Is a Bitch".
Ad blocker interference detected!
Wikia is a free-to-use site that makes money from advertising. We have a modified experience for viewers using ad blockers

Wikia is not accessible if you've made further modifications. Remove the custom ad blocker rule(s) and the page will load as expected.