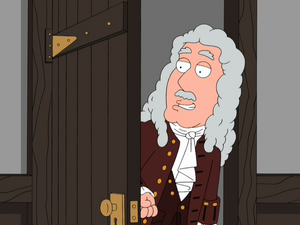 Carter Redbush is a man who lived in England during either the 17th or 18th centuries. As told in "Peter's Progress, his daughter, Lady Redbush, married Griffin Peterson, who would become the founder of the Quahog, Rhode Island colony, with his blessing. Judging by certain requests he made to his daughter, Redbush is somewhat of a pervert.
Ad blocker interference detected!
Wikia is a free-to-use site that makes money from advertising. We have a modified experience for viewers using ad blockers

Wikia is not accessible if you've made further modifications. Remove the custom ad blocker rule(s) and the page will load as expected.