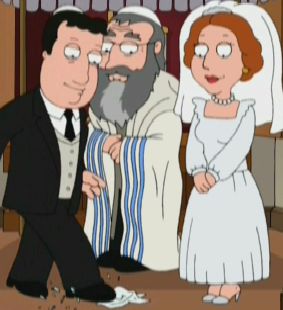 Chaim and Sarah (neé Stivic) Goldman are Mort Goldman's grandparents. They married on September 1st, 1939 in Warsaw, Poland, the same day that World War II began. Their grandson got to see them wed during an unintentional time traveling trip in "Road to Germany".
Ad blocker interference detected!
Wikia is a free-to-use site that makes money from advertising. We have a modified experience for viewers using ad blockers

Wikia is not accessible if you've made further modifications. Remove the custom ad blocker rule(s) and the page will load as expected.