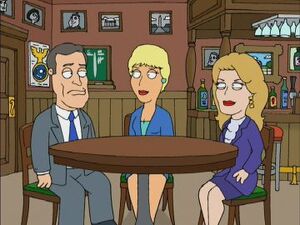 Charles Kimbrough (born May 23, 1936) is a character actor best known for playing the straight-faced anchor Jim Dial on Murphy Brown. In 1990, the role earned him a nomination for an Emmy Award for Outstanding Supporting Actor in a Comedy Series.
He reprised his role as Dial in a Murphy Brown parody in "A Picture's Worth a Thousand Bucks".
Ad blocker interference detected!
Wikia is a free-to-use site that makes money from advertising. We have a modified experience for viewers using ad blockers

Wikia is not accessible if you've made further modifications. Remove the custom ad blocker rule(s) and the page will load as expected.