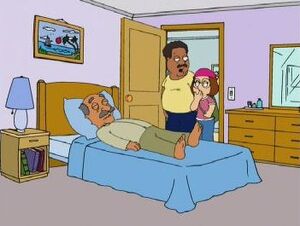 Chet Brown was Cleveland Brown's great uncle. He was seen in his deathbed in "Fifteen Minutes of Shame". When Meg Griffin questions about the time of his death, Cleveland says it was sometime between The Tonight Show with Jay Leno and Today.
Ad blocker interference detected!
Wikia is a free-to-use site that makes money from advertising. We have a modified experience for viewers using ad blockers

Wikia is not accessible if you've made further modifications. Remove the custom ad blocker rule(s) and the page will load as expected.