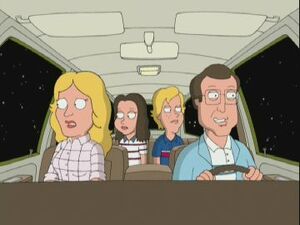 Clark W. Griswold (sometimes called "Sparky") is the main character in the National Lampoon's Vacation film series, played by Chevy Chase.
He and his wife Ellen were featured with their kids in the final battle scene of Blue Harvest, with both Chase and Beverly D'Angelo reprising the roles.
Ad blocker interference detected!
Wikia is a free-to-use site that makes money from advertising. We have a modified experience for viewers using ad blockers

Wikia is not accessible if you've made further modifications. Remove the custom ad blocker rule(s) and the page will load as expected.