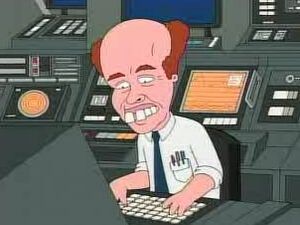 Clinton E. "Clint" Howard (born April 20, 1959) is an American film and television actor. He is a seasoned character actor with numerous brief appearances on television and films, usually noted for his unusual appearance. He has played many bit parts in movies directed by his brother, actor-turned-director, Ron Howard. He is also the uncle of actress, Bryce Dallas Howard.
Since "Spies Reminiscent of Us" is a parody of an '80s movie, it just wouldn't be complete without a guest appearance by him.
Ad blocker interference detected!
Wikia is a free-to-use site that makes money from advertising. We have a modified experience for viewers using ad blockers

Wikia is not accessible if you've made further modifications. Remove the custom ad blocker rule(s) and the page will load as expected.