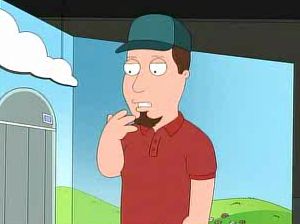 Dan is the director of the American version of Jolly Farm Revue in "Go, Stewie, Go!". When Karina Smirnoff objects to the subservient role the girls are written to play on the show, Dan agrees to let Karina try out a stronger female lead which become a success on the show.
Ad blocker interference detected!
Wikia is a free-to-use site that makes money from advertising. We have a modified experience for viewers using ad blockers

Wikia is not accessible if you've made further modifications. Remove the custom ad blocker rule(s) and the page will load as expected.