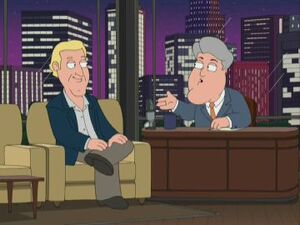 David Alan "Dave" Coulier (born September 21, 1959) is an American stand-up comedian, impressionist, television and voice actor, and television host. He is well known for his role as Joey Gladstone on the ABC sitcom, Full House, which ran from 1987 to 1995.
He appeared in "I Dream of Jesus" on The Tonight Show with Jay Leno promoting the DVD release of the third season of Full House.
Ad blocker interference detected!
Wikia is a free-to-use site that makes money from advertising. We have a modified experience for viewers using ad blockers

Wikia is not accessible if you've made further modifications. Remove the custom ad blocker rule(s) and the page will load as expected.