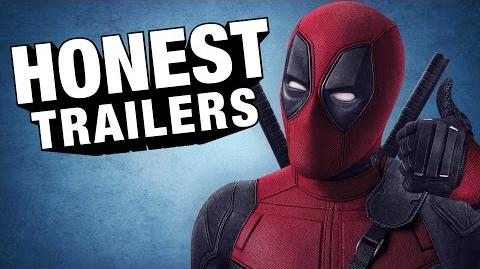 Deadpool, the alternate identity of Wade Winston Wilson, is a fictional antihero appearing in American comic books published by Marvel Comics. The character is featured in a 2016 film of the same name.
In honor of the Blu-ray release of Deadpool, Screen Junkies has released an "honest" trailer of the film which glorifies the sex and violence, comparing it to a "really expensive, longer episode of Family Guy." The trailer features footage from "The Cleveland-Loretta Quagmire" with Peter Griffin repeating "bam" in describing Quagmire's sex with Loretta Brown, although without audio. When Ryan Reynolds, appearing in character as Deadpool stops the action and wants to know what season of Family Guy are they referring to, he accepts the narrator's answer of the 4th season.
Ad blocker interference detected!
Wikia is a free-to-use site that makes money from advertising. We have a modified experience for viewers using ad blockers

Wikia is not accessible if you've made further modifications. Remove the custom ad blocker rule(s) and the page will load as expected.