The title is a reference to the 1954 Hitchcock thriller Dial M for Murder.
Brian gets a gig writing for the magazine Teen People.
Meg smashing Peter's teeth on a step is a reference to American History X.
The scene where Meg is whacking the cool kids with a sack of unopened soda cans is a reference to the 1983 teen drama Bad Boys.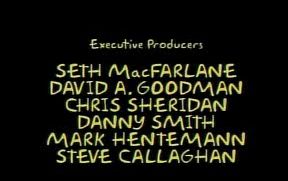 Meg says that Wesley Snipes was in prison and was inmate number 57, which Meg found amusing because he was in a movie called Passenger 57.
The 'executive producer' screen is a parody of the 'executive producer' screens from The Simpsons.
The two black girls in the prison cell that Meg is put in to ask Meg if she was also arrested for trying to vote in Ohio. This is a reference to reports of Republicans trying to suppress black voters during the 2004 election.