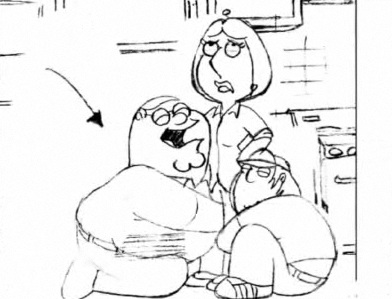 Dogs Humping is a show hosted that aired on the now defunct PTV. Lois objects to its broadcast but Peter dismisses her concerns because of its popularity on the network's Wednesday night lineup. True to its name, it supposedly revolves around dogs having sex.
Outtakes from the animatic for PTV explain Lois' concern about the show's influence.
Listen
Ad blocker interference detected!
Wikia is a free-to-use site that makes money from advertising. We have a modified experience for viewers using ad blockers

Wikia is not accessible if you've made further modifications. Remove the custom ad blocker rule(s) and the page will load as expected.