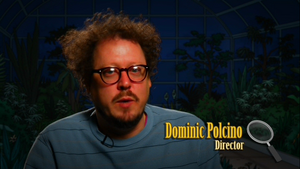 Dominic Polcino' is an animation director who has worked on The Simpsons, Mission Hill, as well as Family Guy and King of the Hill. Dominic worked on the first season of Family Guy then left to direct for King of the Hill and then returned to Family Guy. His brother, Michael Polcino, is currently a director on The Simpsons. He has directed he following episodes:
Polcino also appears in animated form in the background of the Cantina scene, over Greedo's (played by Bruce the Performance Artist) shoulder in Blue Harvest as well as backbround characters in other episodes.
Ad blocker interference detected!
Wikia is a free-to-use site that makes money from advertising. We have a modified experience for viewers using ad blockers

Wikia is not accessible if you've made further modifications. Remove the custom ad blocker rule(s) and the page will load as expected.