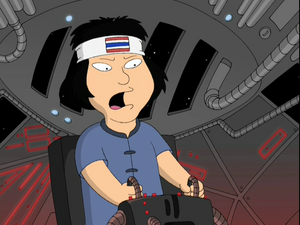 Don Thai Theerathada, (born May 31, 1975) also known as Don Tai, was a stunt driver for the show Heroes. Other films Don acted in include Pirates of the Caribbean: Dead Man's Chest, Pirates of the Caribbean: At World's End, Rush Hour 3, Around the World in 80 Days, and The Medallion.
Don provides the voice of of the "Tai fighter" pilot in "Blue Harvest".
Ad blocker interference detected!
Wikia is a free-to-use site that makes money from advertising. We have a modified experience for viewers using ad blockers

Wikia is not accessible if you've made further modifications. Remove the custom ad blocker rule(s) and the page will load as expected.