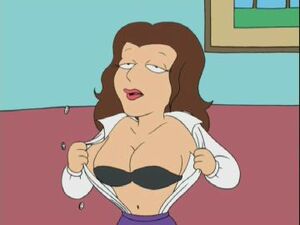 Dr. Amanda Rebecca is a relationship doctor in "Road to Rhode Island" who makes relationship tapes, doing so as a front for distributing pornographic videos of herself. Peter Griffin obtained some of those videos to help his relationship with his wife Lois.
Amanda appears in archive footage "PTV", during the musical number "The FCC Song".
She is voiced by Victoria Principal.
Ad blocker interference detected!
Wikia is a free-to-use site that makes money from advertising. We have a modified experience for viewers using ad blockers

Wikia is not accessible if you've made further modifications. Remove the custom ad blocker rule(s) and the page will load as expected.