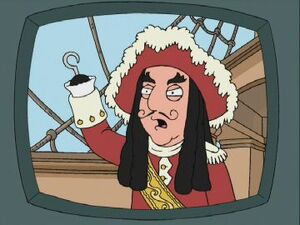 Dustin Lee Hoffman (born August 8, 1937) is an American actor with a career in film, television, and theatre since 1960. He has been known for his versatile portrayals of antiheroes and vulnerable types of characters.
Respected for his versatility, Hoffman has won two Academy Awards, six Golden Globes, three BAFTAs, three Drama Desk Awards, and an Emmy Award. Dustin Hoffman received the AFI Life Achievement Award in 1999.
In "The Kiss Seen Around the World", Tom Tucker conducts an 'interview' with him that consists of clips from his films The Graduate, Rain Man, and Hook. He was voiced by Ralph Garman.
His character from Kramer vs. Kramer appears in "8 Simple Rules for Buying My Teenage Daughter" crossing over with the Predator series in a film called Kramer vs. Predator.