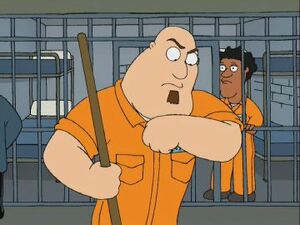 Edward Asner (born November 15, 1929 in Kansas City, Missouri) is best known for his role as Lou Grant on The Mary Tyler Moore and Lou Grant, becoming one of the very few actors to play the same character in both a half-hour sitcom and an hour drama.
Over the last two decades, Asner has become a prolific cartoon voice, in shows such as Superman, Spider-Man, Justice League, The Boondocks, Gargoyles, Animaniacs, Freakazoid! and Batman. He most recently provided the voice of Carl Fredrickson in the 2009 blockbuster Pixar film, Up.
He appeared as convict Steve Bellows in "One if by Clam, Two if by Sea"