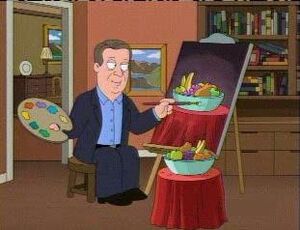 Edward "Ed" Helms (born January 24, 1974) is an American actor and comedian known for his work as a writer-performer on The Daily Show with Jon Stewart, The Office and in The Hangover film franchise.
He provides the voice of Al Gore in "FOX-y Lady".
Ed provides a review of The Hangover in "Switch the Flip".