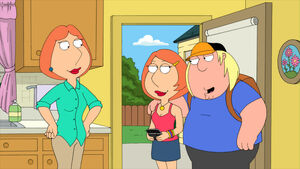 Ellen Philpotts-Page (born February 21, 1987), known professionally as Ellen Page, is a Canadian actress. Page received both Golden Globe and Academy Award nominations for Best Actress for her role as the title character in the film Juno.
She is also known for her starring roles in Inception, Super, Smart People, Whip It, and as Katherine "Kitty" Pryde in X-Men: The Last Stand. In addition, Page received attention in Canada for award-winning roles in Pit Pony and Marion Bridge, as well as television shows Trailer Park Boys and ReGenesis.
Page provides the voice of Lindsey in "Tom Tucker: The Man and His Dream".
Ad blocker interference detected!
Wikia is a free-to-use site that makes money from advertising. We have a modified experience for viewers using ad blockers

Wikia is not accessible if you've made further modifications. Remove the custom ad blocker rule(s) and the page will load as expected.