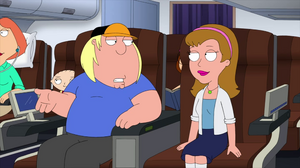 Emma Rose Roberts (born February 10, 1991) is an American actress, model and singer. She is the daughter of actor Eric Roberts and niece of Julia Roberts. Roberts became known for her role as Addie Singer in the Nickelodeon television series Unfabulous. Roberts then began to focus on her acting career, the title character in the 2007 film Nancy Drew, and her voice-over debut in The Flight Before Christmas. Since then, other films include Wild Child, Memoirs of a Teenage Amnesiac, Hotel for Dogs, The Winning Season and Scream 4.
Emma provides the voice of Amanda Barrington in "No Country Club for Old Men".
Ad blocker interference detected!
Wikia is a free-to-use site that makes money from advertising. We have a modified experience for viewers using ad blockers

Wikia is not accessible if you've made further modifications. Remove the custom ad blocker rule(s) and the page will load as expected.