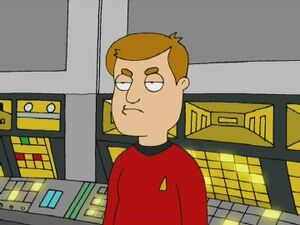 Ensign Ricky is the token redshirt crewman from Star Trek destined to be killed in an away mission in "I Never Met the Dead Man". He beats the odds when William Shatner is run over instead of him.
Ad blocker interference detected!
Wikia is a free-to-use site that makes money from advertising. We have a modified experience for viewers using ad blockers

Wikia is not accessible if you've made further modifications. Remove the custom ad blocker rule(s) and the page will load as expected.