Family Guy Book 2 - Peter Griffin's Guide To Parenting
Talk

0
Share
Ad blocker interference detected!
Wikia is a free-to-use site that makes money from advertising. We have a modified experience for viewers using ad blockers

Wikia is not accessible if you've made further modifications. Remove the custom ad blocker rule(s) and the page will load as expected.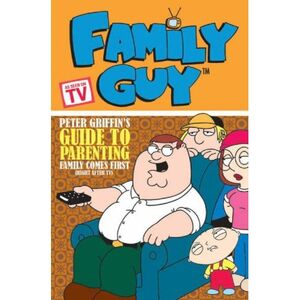 Paperback: 48 pages
Publisher: Devil's Due Publishing; 1 edition (August 30, 2006)
Language: English
ISBN-10: 1932796622
ISBN-13: 978-1932796629
Dimensions: 10.1 x 6.5 x 0.1 inches
Matt Fleckenstein (Author), Benjamin Phillips (Author)
Description:
Peter takes the spotlight, as he offers his wisdom on how to be a good father and husband! Well... that is, once he's done with all that important beer drinking, scratching and TV watching! More antics from the twisted mind of Matt Fleckenstein and the wonderful world of the Family Guy!