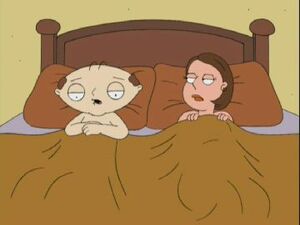 Fran is Stu Griffin's co-worker at the Quahog Circuit Shack in the third Stewie Griffin: The Untold Story segment "Stu & Stewie's Excellent Adventure". While they enjoyed each other's company, their relationship was ruined when the two had sex for eight seconds and Stu cried for 40 minutes afterwards.
Ad blocker interference detected!
Wikia is a free-to-use site that makes money from advertising. We have a modified experience for viewers using ad blockers

Wikia is not accessible if you've made further modifications. Remove the custom ad blocker rule(s) and the page will load as expected.