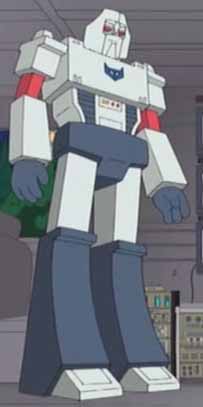 Franklin Wendell "Frank" Welker (born March 12, 1946) is an American actor who specializes in voice acting and has contributed character voices and other vocal effects to American television, motion pictures and video games. As of September 2010, Welker had voiced or appeared in 93 movies with a combined gross revenue of $5.7 billion making him the top grossing actor by this standard.
He voiced Kermit the Frog in "Deep Throats", Megatron in "Ocean's Three and a Half" and "Tiegs for Two", and Fred Jones in "I Never Met the Dead Man" and "Deep Throats". He also voices many minor characters on the show.
Ad blocker interference detected!
Wikia is a free-to-use site that makes money from advertising. We have a modified experience for viewers using ad blockers

Wikia is not accessible if you've made further modifications. Remove the custom ad blocker rule(s) and the page will load as expected.