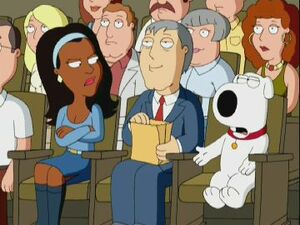 Gabrielle Monique Union is an American actress, singer and former model. Among her notable roles is as the cheerleader opposite Kirsten Dunst in the film Bring it On. Union also starred opposite Will Smith and Martin Lawrence in the blockbuster film Bad Boys II and played a medical doctor in the CBS drama series City of Angels.
She provided the voice of Shauna Parks in "Peter's Got Woods".
Gabrielle is listed as a celebrity that went on to be successful despite exposing themselves in "An App a Day".
Ad blocker interference detected!
Wikia is a free-to-use site that makes money from advertising. We have a modified experience for viewers using ad blockers

Wikia is not accessible if you've made further modifications. Remove the custom ad blocker rule(s) and the page will load as expected.