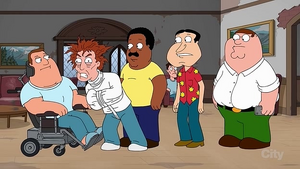 Gary is a mental patient at the Quahog State Home. When the guys decide to help Joe leave, he notes that he will be happy to get away from people screaming in his face. Gary runs up and screams that his mother's a whore. As he runs off, Joe reminds him that he told him that in confidence.
Ad blocker interference detected!
Wikia is a free-to-use site that makes money from advertising. We have a modified experience for viewers using ad blockers

Wikia is not accessible if you've made further modifications. Remove the custom ad blocker rule(s) and the page will load as expected.