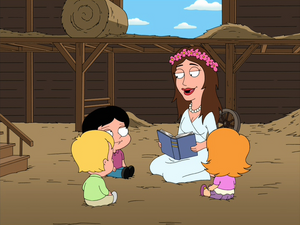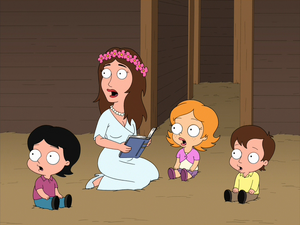 When Stewie reveals he is not Mary Sunflower, the boy that is next to Julie is different than the boy sitting next to Julie was before Stewie entered the room.
When Stewie was talking to Brian at the bar he is near the middle, but when Brian walks away he is right by the end.
Ad blocker interference detected!
Wikia is a free-to-use site that makes money from advertising. We have a modified experience for viewers using ad blockers

Wikia is not accessible if you've made further modifications. Remove the custom ad blocker rule(s) and the page will load as expected.