The Family Guy Gumball Machine Promos are assorted toy promos found in coin-operated machines. enclosed in plastic capsules. They stand between 1 1/2" - 2" tall.
Mini Bobbleheads
A set of 8 character figures: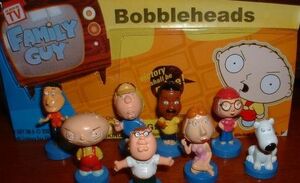 Assorted Figures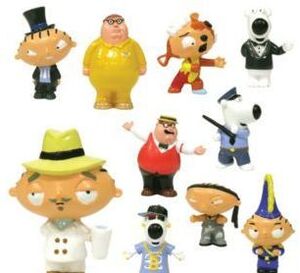 A set of 10 figures of Peter, Brian and Stewie.
Ad blocker interference detected!
Wikia is a free-to-use site that makes money from advertising. We have a modified experience for viewers using ad blockers

Wikia is not accessible if you've made further modifications. Remove the custom ad blocker rule(s) and the page will load as expected.