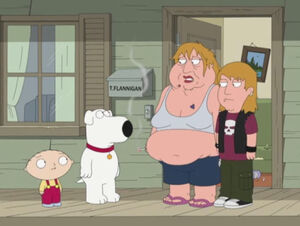 Harvey Fierstein is an actor and playwright. He's known mostly for his gravelly voice and his strong views about gay civil rights. He originated the role of Edna Turnblad in the musical Hairspray on Broadway.
He provided the voice of present-day Tracy Flannigan in the episode "The Former Life of Brian" and Buster Keaton in "Stewie Is Enceinte".
Ad blocker interference detected!
Wikia is a free-to-use site that makes money from advertising. We have a modified experience for viewers using ad blockers

Wikia is not accessible if you've made further modifications. Remove the custom ad blocker rule(s) and the page will load as expected.