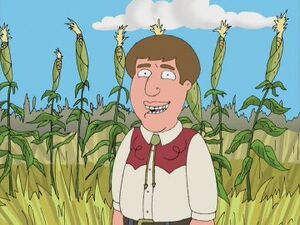 Hee Haw was a television variety show, initially co-hosted by musicians Buck Owens and Roy Clark and featuring country music and humor with fictional, rural "Kornfield Kounty" as a backdrop. The show's name was derived from the sound a mule makes when it brays.
A segue between scenes in "To Love and Die in Dixie" features Owens hosting the show.
The frequent Conway Twitty live action cutaways are scenes from the show.
Ad blocker interference detected!
Wikia is a free-to-use site that makes money from advertising. We have a modified experience for viewers using ad blockers

Wikia is not accessible if you've made further modifications. Remove the custom ad blocker rule(s) and the page will load as expected.