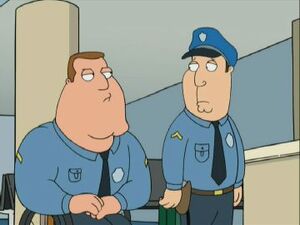 Horowitz is one of the cops that works with Joe Swanson as seen in "The Thin White Line". Despite his Jewish name, He does a real good Irish accent and impersonation of Joe.
He also appears in "To Love and Die in Dixie" when he helps Chris point out the Mass Media Murderer in a police lineup.
He also has a cameo in "Extra Large Medium".