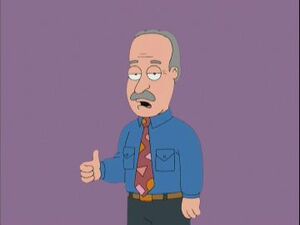 Howard Hesseman (born February 27, 1940) is an American actor best known for playing disc jockey Johnny Fever on WKRP in Cincinnati and schoolteacher, Charlie Moore, on Head of the Class. He prepared for his role as Fever by working as a DJ in San Francisco at KMPX-FM for several months.
Hesseman appears in an advertisement for 1980s television punchlines in "Chick Cancer".
Ad blocker interference detected!
Wikia is a free-to-use site that makes money from advertising. We have a modified experience for viewers using ad blockers

Wikia is not accessible if you've made further modifications. Remove the custom ad blocker rule(s) and the page will load as expected.