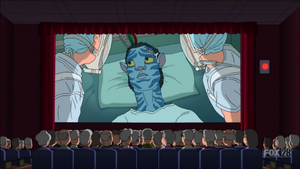 Jack Chakrin (June 24, 1923 - June 28, 2015), known professionally as Jack Carter, was an American comedian, actor and host, known for a wide body of work including Cavalcade of Stars, Alligator and Play It to the Bone.
Jack provides the voice of an elderly man at the Oceanside Retirement Community in "Grumpy Old Man".
Ad blocker interference detected!
Wikia is a free-to-use site that makes money from advertising. We have a modified experience for viewers using ad blockers

Wikia is not accessible if you've made further modifications. Remove the custom ad blocker rule(s) and the page will load as expected.