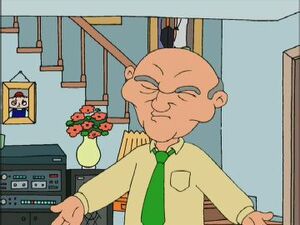 James Carville (born October 25, 1944) is an American political consultant, commentator, educator, actor, attorney, media personality, and prominent liberal pundit. Carville got America's attention for his work as the lead strategist of the successful presidential campaign of then-Arkansas governor Bill Clinton.
He appeared in "Running Mates", voicing himself. He advises Peter Griffin to blame his wife and former opponent Lois for the pornography found in Buddy Cianci Junior High School.
Ad blocker interference detected!
Wikia is a free-to-use site that makes money from advertising. We have a modified experience for viewers using ad blockers

Wikia is not accessible if you've made further modifications. Remove the custom ad blocker rule(s) and the page will load as expected.