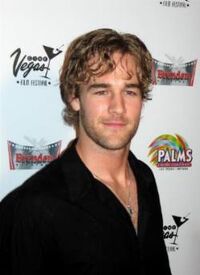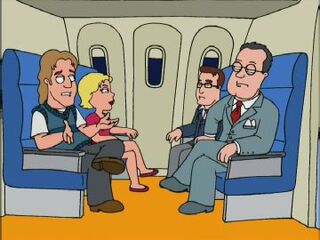 James William Van Der Beek, Jr. is an American television, film and stage actor, known for his portrayal of Dawson Leery in Dawson's Creek.
In "Death Is a Bitch", he is targeted by Peter Griffin, as Death, to be killed with his castmates via plane crash. He is first seen in a newspaper advertisement. On the plane, one of the airline passengers is giving him career advice, then asks him to sign his ass. As Death said he would, he was also seen with his castmates on the plane.
Ad blocker interference detected!
Wikia is a free-to-use site that makes money from advertising. We have a modified experience for viewers using ad blockers

Wikia is not accessible if you've made further modifications. Remove the custom ad blocker rule(s) and the page will load as expected.