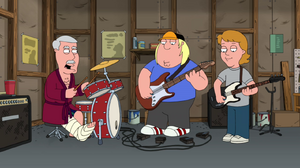 Jason is a guitar player that Carter and Chris bring in to assist them with their "band" in "Fresh Heir". When Jason shows up late for rehearsal, Carter threatens to have him replaced with someone who will take the band seriously.
After Carter has them play "Halls Mentho-Lyptus", Jason asks if they can play one of his songs but is cut off by Carter who calls his songs stupid and "about nothing" and wants to proceed to a song about falling in the shower.
Ad blocker interference detected!
Wikia is a free-to-use site that makes money from advertising. We have a modified experience for viewers using ad blockers

Wikia is not accessible if you've made further modifications. Remove the custom ad blocker rule(s) and the page will load as expected.